Our Safety Protocols
---
Learn more about how we minimize the spread of infection and the risk of COVID-19 transmission
---
Our office has always and will continue to practice a strict infection control protocol, adhering to the highest levels of sterilization and disinfection. Besides this, we have placed an extra emphasis on cleanliness by implementing some new office protocols and incorporating the use of additional sanitizing appliances.
---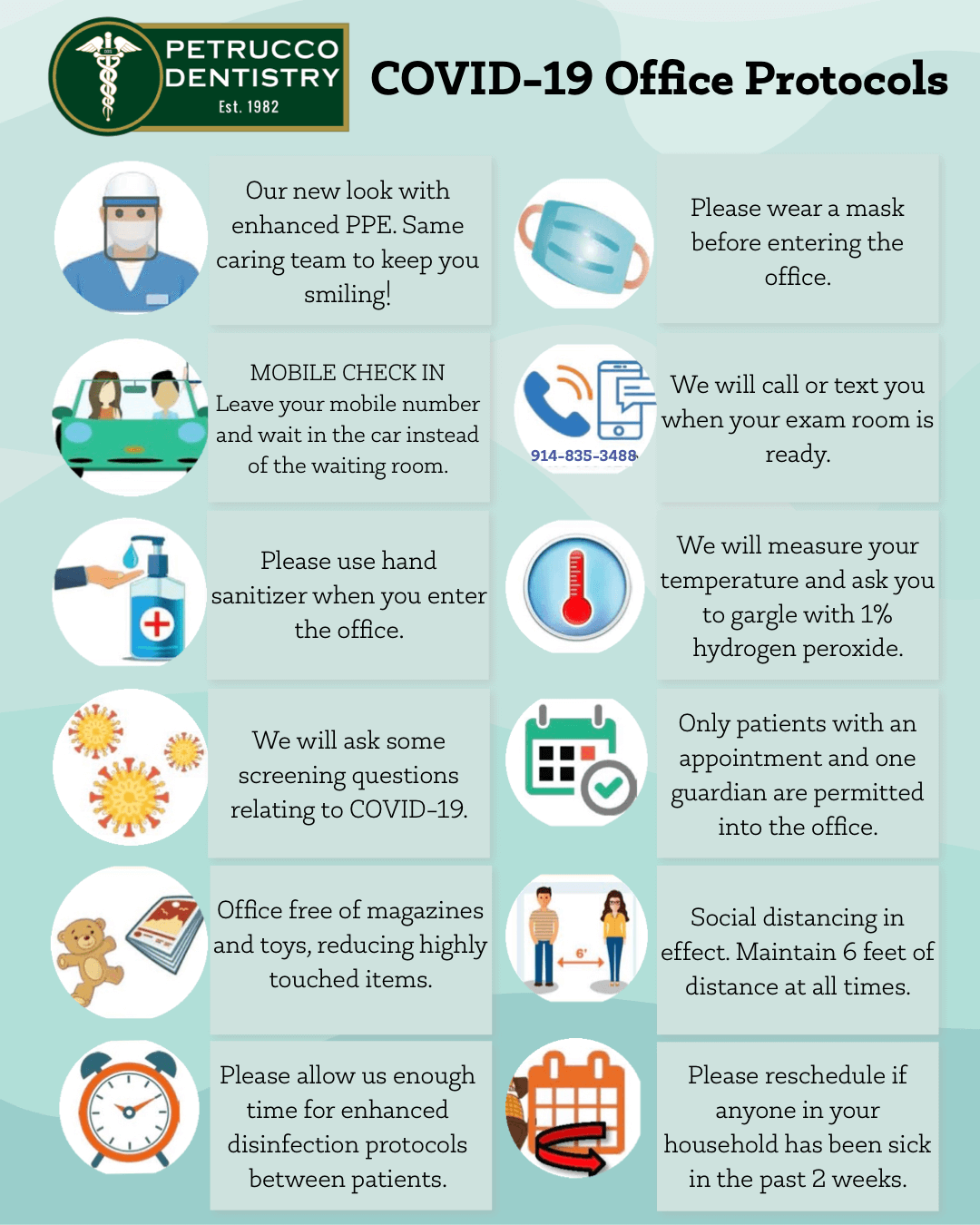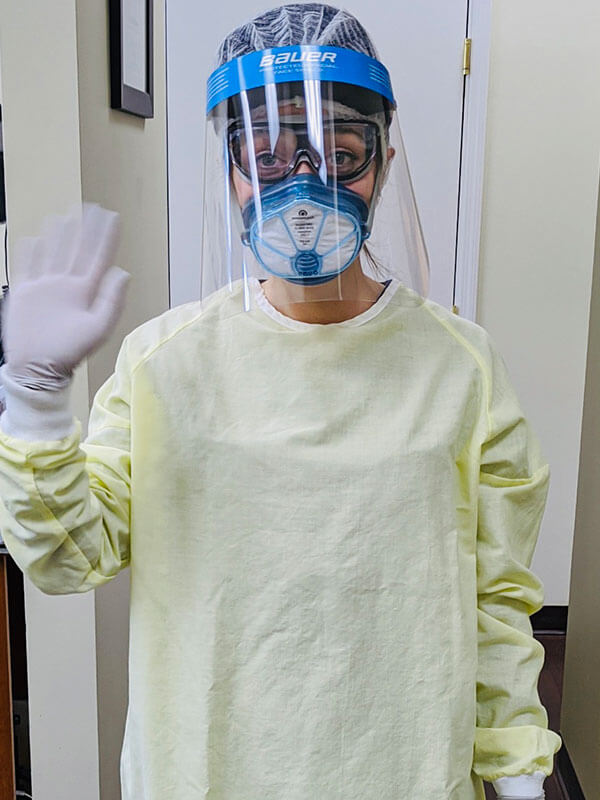 ---
COVID-19 Office Protocols
---
Although we have a new look when wearing our enhanced PPE, we're still the same caring team to keep you smiling.
Paperless forms and touch-less check out reduces touched items and surfaces, as well as wait times.
Please wear a mask before entering the office building.
Mobile Check In: Leave your mobile number and wait in the car instead of the waiting room.
We will call or text you when your exam room is ready.
Please use hand sanitizer before and after you enter the office.
We will measure your temperature and oxygen levels, and ask you to gargle with 1% hydrogen peroxide.
We will ask some screening questions prior to and upon arrival. Please be patient with us as we review our COVID-19 questionnaire and medical update form with you.
Only patients with an appointment and one guardian are permitted into the office. No walk-ins at this time.
Office is free of magazines and toys, reducing highly touched items.
All frequently touched surfaces (door knobs, counter tops, etc.) are being continuously disinfected.
Social distancing in effect. Maintain 6 feet of distance at all times.
Please allow us enough time for enhanced disinfection protocols between patients.
Please reschedule if anyone in your household has become sick in the past 2 weeks.
As per CDC guidelines, we request that you contact our office if you develop symptoms or are diagnosed with COVID-19 within 2 days following the dental appointment
---
Additional Sanitizing Appliances
---
Plexiglass partitions have been placed in our front desk area to further protect patients and staff.

UVC (Ultraviolet Treatment) Air Purifier has been installed in our central ventilation system. This eco-friendly solution improves indoor air quality by killing the majority of airborne contaminants that pass through the system.

HEPA filter air purifiers with UVC have been placed in each operatory and staff areas.

Incorporation of High-speed, Extraoral Dental Suction units. These are designed to safely capture chairside aerosols and help protect our operatories from airborne contaminants, such as viruses, chairside biological aerosols, and moisture droplets.
By providing safe and responsible dental care, we are proud and ready to serve our patients and community. 
Please do not hesitate to call us with any questions or concerns that you may have.
Thank you and keep smiling!
---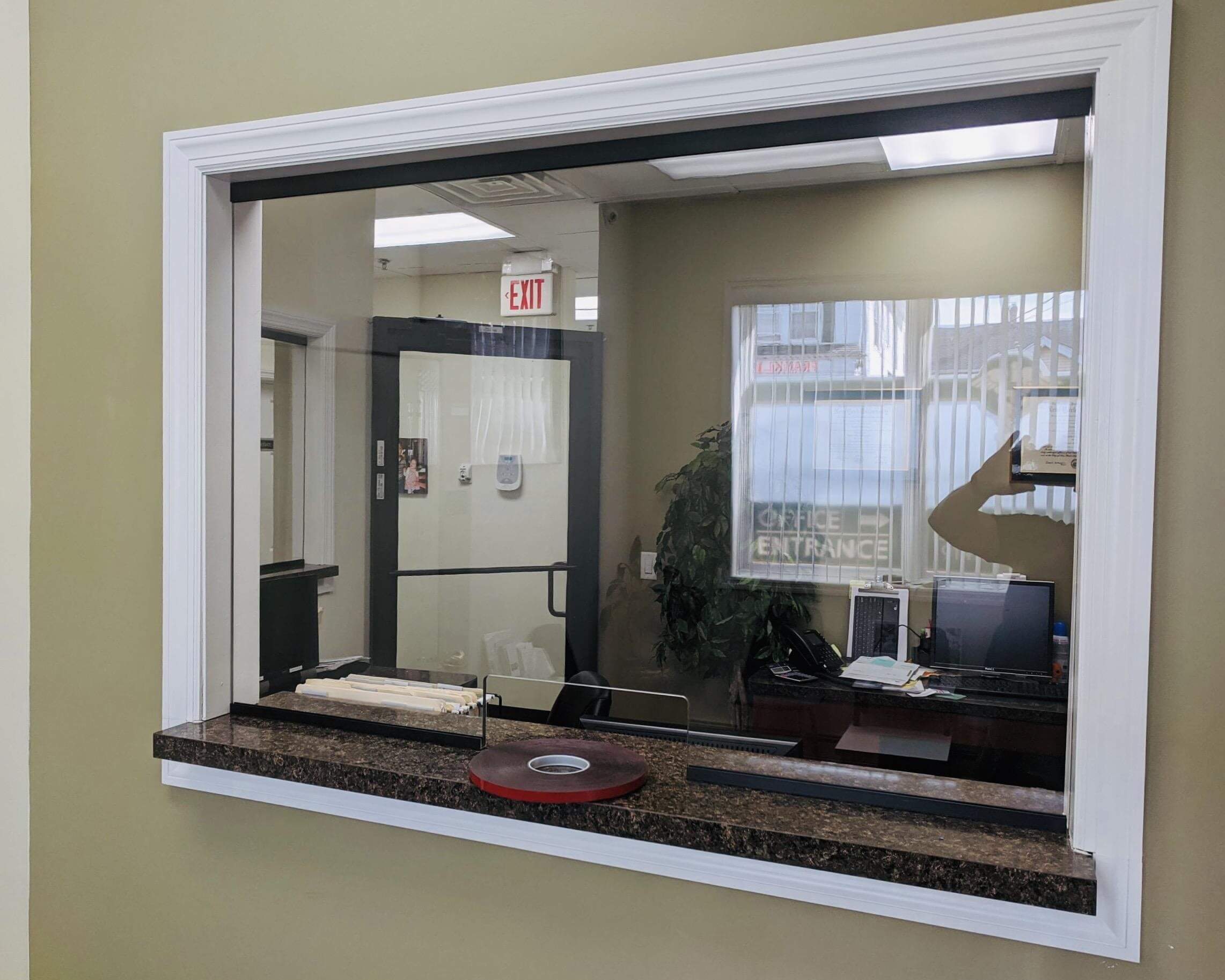 ---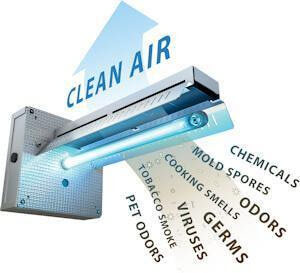 ---