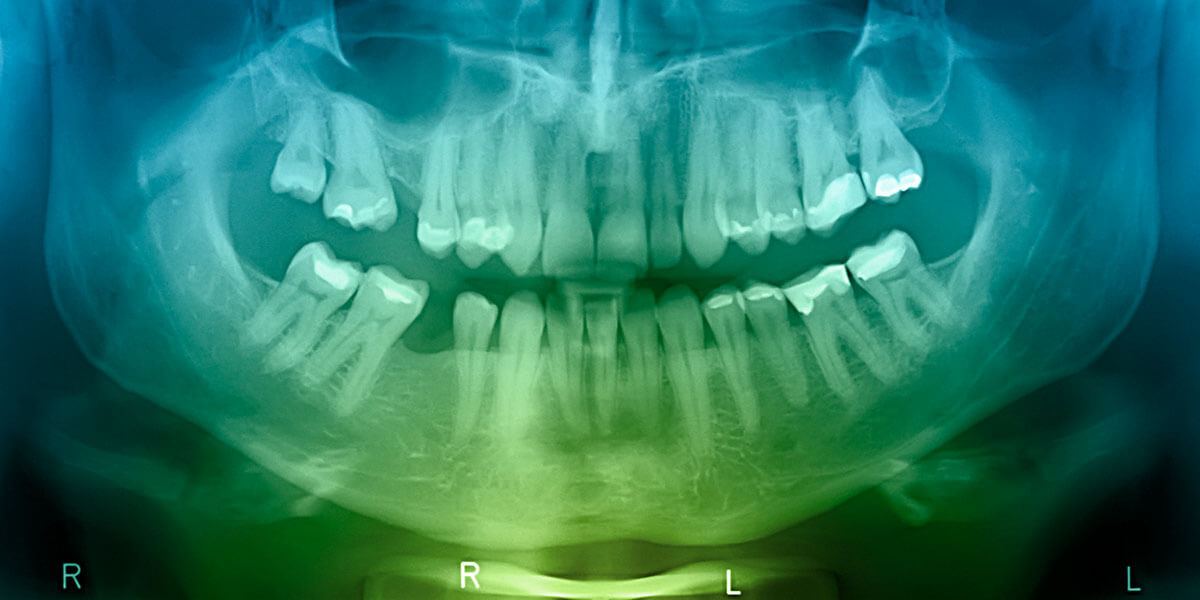 ---
---
Digital X-Ray and Panoramic Radiography
---
Digital x-rays reduce the amount of radiation needed as compared to film x-rays.  The improved diagnostic capability of digital x-rays and the ability to view the x-rays on a computer screen allow the patient to better understand and follow treatment.  Digital x-rays are instant, there is no longer a need to develop the film.  Digital x-rays save time and increase patient care.  It's also a very green technology.  By eliminating film, developer and chemical waste it is better for you and the environment!
---
Digital Intraoral Scanner
---
Impressions have traditionally involved making a mold of your teeth using trays filled with a soft, messy, and often bad-tasting material that would harden around the patients' teeth and gums, creating a precise model that is then used by the doctors and the lab to plan treatment and create final restorations.
 
The digital scanner provides a new, comfortable, and precise way for our office to take digital impressions of patients' teeth. Taking accurate impressions of a patient's teeth is a highly important part of a large number of dental and orthodontic procedures. Using the scanner allows us to be more efficient and accurate, which can result in a reduced number of visits to the office, saving the patient time.
---
Digitized Diagnostic Treatment Plans and Mock-Ups
---
Digital diagnostic models allows you and your doctor to visualize your treatment plan before making any permanent changes to your teeth, A digital representation of your mouth can be made from impressions, plaster models or intraoral scans.
---
Electronic Medical Records (EMR)
---
Using Electronic Medical Records our practice is able to quickly and accurately access patient information in order to provide the utmost in patient care.  This helps to ensure patient confidentiality as well as reduce the need for paper.  Using a digital format allows for quick access to your information when needed for insurance records yet provides a secure filing system.
---
Electronic Claim Submission
---
An "electronic claim" is a paperless patient claim form that is generated and transmitted electronically to a health insurer or other third-party payer for processing and payment. We will file all insurance claims as a courtesy to our patients. This does not however, transfer the responsibility of your financial obligation to the insurance company.
---
Digital Intraoral Cameras
---
An intra-oral camera combines the latest video technologies with dental care. Both the patient and dentist can see detailed images of the teeth and mouth in real time.  With an intraoral camera, you are able to better understand what is happening in your mouth and review the status of your oral health.
---
Rotary Endodontics
---
This state-of-the -art root canal technique utilizes electronic hand instruments to clean and shape inside the infected tooth.  Rotary endodontics offer several advantages over manual root canal treatments, such as: 
Faster treatment (often completed in one appointment)
Patients feel much more comfortable during the treatment
More reliable, precise, and higher quality treatment
No unpleasant noises
---
Electronic Apex Locator
---
This device is used to obtain the proper length of the root canal, from which the doctor can determine the position of the file relative to the apex of the root. This can help ensure that the canal is completely free of debris, reducing potential future complications.
---
Digital Caries Detection
---
With this latest technology, a UV light detects cavities that are not yet visible to the naked eye. This technology enables dentists to practice minimally invasive dentistry by providing a better possibility of diagnosing this disease at an early stage.
---
Noise Cancelling Ear Plugs
---
We offer ear plugs to help our patients be more comfortable during their procedure.
---
Digital Flat Screen Monitors
---
These monitors are found next to every patient chair. Patients can watch a movie or TV show. Patients can also view their dental radiographs when speaking to the doctor about the findings for a better understanding of their oral health.
---
USA Fabricated Dental Appliances
---
We proudly work with highly trained, US-based dental technicians and laboratories to fabricate and design the highest quality and most aesthetic custom dental appliances.
---
Wi-Fi
---
Our office offers free Wi-Fi for our patients use while visiting our office.
---
Email and Text Appointment Reminders
---
We can remind you of your appointment date and time via text or email.
---
Paperless Office Goal
---
One of our primary missions is to help reduce paper and lower our impact on the environment. Providing the information on the site and phone app help us do that. Using a QR code we are able to provide information that would take many pages of paper to print. Whenever possible, we use electronic data and digital x-rays to pass the important information regarding your case from one health professional to another. The dentist, specialist, and patient team can work towards being more environmentally friendly which all contributes to a better planet. Each day we are finding new ways to improve our impact on the environment while having even better means of providing the best possible patient care.